As a system supplier, RODING Mobility is the perfect partner for your vehicle projects.
The mobility solutions of tomorrow will be much more individualised than those of today. Here, RODING can take advantage its development and production expertise street-legal prototypes as well as pre-series and small series. As an internationally active system supplier of CFRP assemblies and high-voltage systems, RODING MOBILITY is also the perfect partner for your mobility project.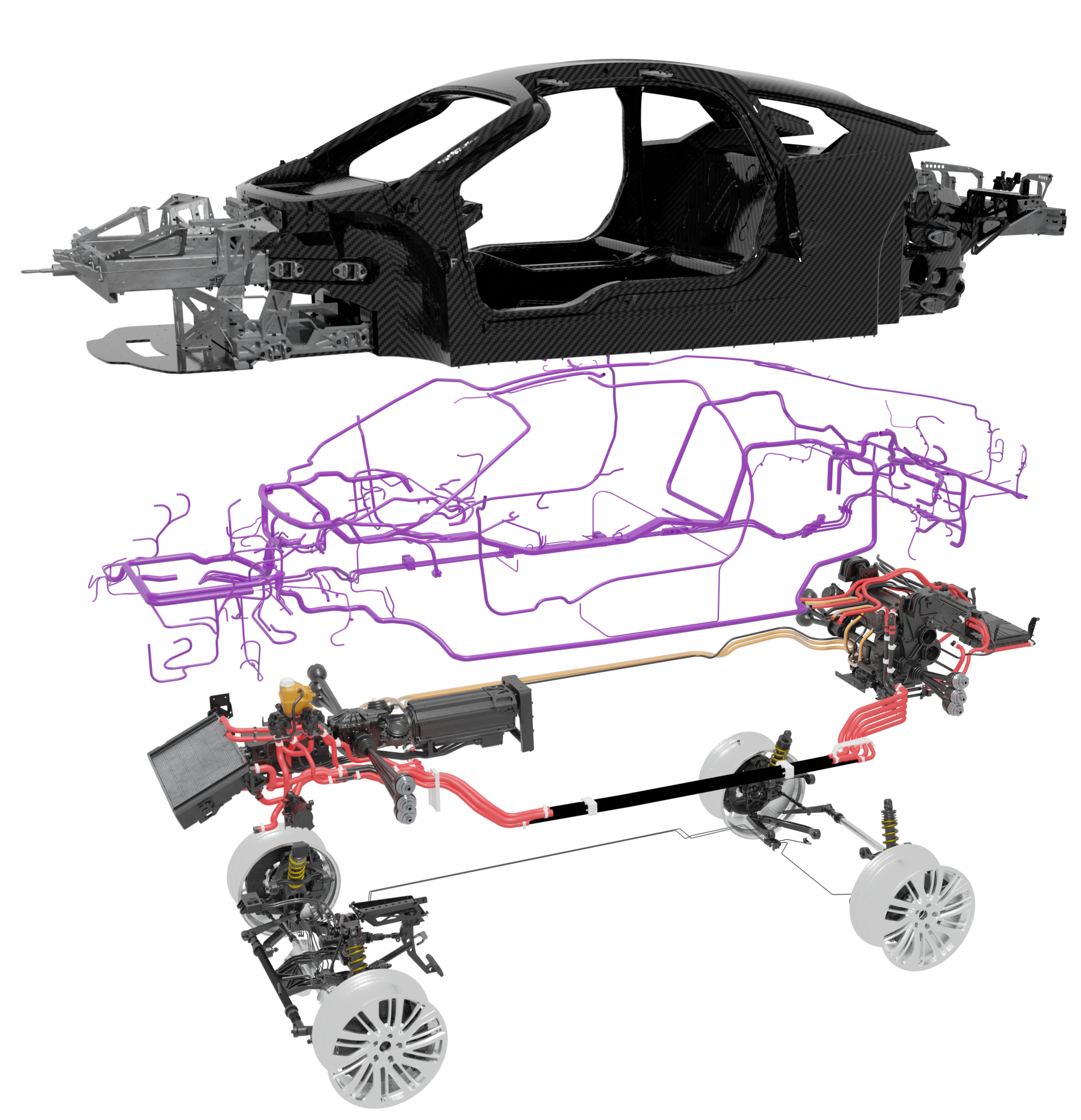 Thanks to the efficient and unique combination of the various company divisions, we can offer our customers the holistic development and production of complete vehicles in the Lxe, N1, and M1 vehicle classes from a single source. The spectrum ranges from last-mile delivery prototypes in the L7e class to SUVs and road sports cars that can be homologated worldwide to hypercars and one-offs.
Our references are proof that we can realise the most diverse vehicle and mobility concepts in an unbeatably short time. Twelve months from the project start to a presentable, fully functional prototype is not the exception but rather the rule. In order to achieve this, we rely on our own RODING modular system. For all systems, trades, and vehicle classes, we have validated and tested solutions or can connect our customers with experienced and proven suppliers.
The team's internal expertise for new technologies such as the 3D printing of metal and plastic components combined with classic, efficient, and lean manufacturing processes are a key building block for the implementation of complete vehicle projects. For vehicle projects with more than 10,000 components, RODING maintains a complete overview by using the latest software tools.